GRAINGER COUNTY SCHOOLS NAMED BEST FOR ALL DISTRICT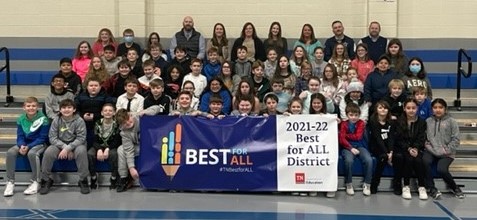 ---
The Tennessee Department of Education announced on February 11 that Grainger County Schools has been named a Best For ALL District.
Best for All Districts have received recognition for strategic plans and decisions with our federal COVID-19 relief and stimulus funding . We are being recognized for strategically and thoughtfully prioritizing our allocated funds, meeting the department's qualifications to spend at least 50% of our ESSER 3.0 award amount on proven, research-based strategies to raise student academic achievement and participate in the TN ALL Corps tutoring grant program to provide students with high dosage, low ratio tutoring opportunities.
We are proud of this recognition, grateful for the additional support, and energized by the investments we're making in student futures and opportunities.