Commissioner of Education Visits Grainger County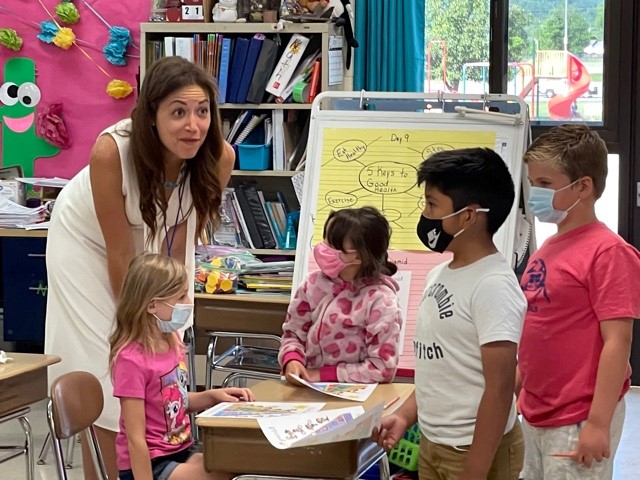 ---
Penny Schwinn, Tennessee's Commissioner of Education, visited Grainger County Schools as part of the Accelerating TN Bus Tour. The commissioner will be visiting 50 school districts in a three week period this summer to connect directly with the students, educators and stakeholders participating in Summer Learning Camps.
While in Grainger county, Commissioner Schwinn visited two classrooms at Rutledge Elementary School where she interacted with first grade students in Jamie Finchum's class and sixth grade students in Cathy Poag's classroom. After her classroom visits, she and members of her team spoke with Grainger County School system staff about the summer program and improvements that could be made in it and Tennessee education going forward.
Click HERE for Grainger County Schools' Summer Camp Photos.